Francine Farrell is a Licensed Marriage and Family Therapist specializing in individual, couples and family psychotherapy. She maintains a private practice in Sacramento, California. In addition to a Masters Degree in Counseling, Francine completed extensive coursework in Alcohol and Drug Counseling and is an Internationally Certified Alcohol & Drug Counselor (ICADC).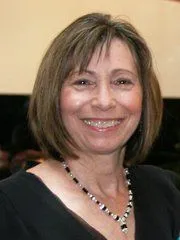 With over 25 years experience as a clinician, and a graduate of California State University, Sacramento, she is currently serving as private practitioner working with a broad spectrum of clients. Among her areas of expertise are alcohol and drug problems, addictions, relationship therapy and enrichment, depression and anxiety, grief, trauma and a personal growth.
In addition, Francine has presented at National conferences and to general audiences on topics including: " Missing You: Male and Female Barriers to Intimacy ", " Tools For Change: Overcoming A Dysfunctional Family Legacy ," " Relationship Addiction ," " Mirror Mirror On the Wall -- And Other Childhood Wounds ," " Grief and Recovery ," " Codependency ," and other solution-focused workshops. Francine is a practical, interactive, solution-focused therapist. Her treatment approach is to provide support and practical feedback to help clients resolve current problems and long-standing patterns. She incorporates a blend of conventional and alternatives approaches, drawing upon a variety of styles and techniques to incorporate what will be most helpful for each client. With sensitivity and compassion, she works with each client to help them build on their strengths to identify and achieve life goals.
Education
Francine Farrell received a Bachelors Degree in Psychology and completed a Masters in Counseling at California State University, Sacramento. She graduated with Highest Honors. In addition, she completed extensive coursework in Alcohol and Drug Counseling and has maintained Certification for over 28 years.
Additional Training Certified Alcohol and Drug Counselor: Including a 24 unit certification program and extensive continuing education coursework. Certified Imago Therapist: Francine completed Harville Hendrix certification program and has incorporated Imago Therapy techniques into her work with individuals and couples.
License, Certifications & Awards LMFT - California Licensed Marriage And Family Therapist (LMFT24453). CADC-II - Certified Alcohol and Drug Counselor, Level II, Certified Imago Therapist.